HSK standard course

《HSK标准教程》
Press: Beijing language and culture university
Editor: jiang liping
Supporting resources: audio disc
Features:
Knowledge is rich, comprehensive explanation, suitable for long-term study preparation
Available:
The full set of courses is divided into 6 levels for HSK, 1 volume for each level 1-3, 2 volumes for each level 4-6, and 9 volumes in total.
Each volume is divided into 3 textbooks, exercise books and teachers' books, a total of 27 books.
Textbook structure:
Each lesson is organized around a theme and is divided into six sections: warm-up, text (including new words), notes, practice, application and expansion
出版社:北京语言大学出版社
编者:姜丽萍 主编
配套资源:录音光盘
特点:
知识点丰富,讲解全面,适合长期备考学习
册数:
全套教程对应HSK考试分为6个级别,1-3级每级1册、4-6级每级2册,共9册。
每册分课本、练习册、教师用书3本,共27本。
教材结构:
每课围绕一个主题展开,同时分为「热身、课文(含生词)、注释、练习、运用、扩展」六大板块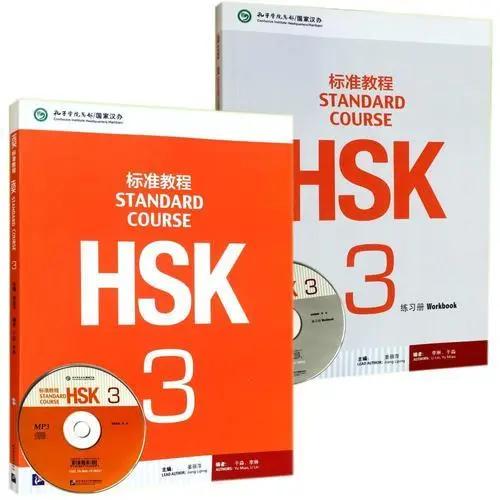 I believe that teachers of Chinese as a foreign language are very familiar with this set of textbooks. From the perspective of writing philosophy, HSK standard course is based on the premise of "combination of examination and teaching" and focuses on the cultivation of students' comprehensive application ability of listening, reading and writing, which incorporates the core concepts of communicative approach and task-based language teaching.
"HSK standard course" each volume corresponds to each level of HSK, after learning a tutorial can pass a test. Each textbook is a complete set of exercise books, whose exercise sequence and structure are consistent with the HSK test questions, so that learners can adapt to the HSK test after learning the textbook.
相信各位对外汉语教师对这一套教材已经非常熟悉了。从编写理念上来说,《HSK标准教程》以「考教结合」为前提,注重培养学生的听书读写综合运用能力,融入了交际法和任务型语言教学的核心理念。
《HSK标准教程》每一册都对应着HSK的每一个等级,学完一个教程就能通过一级考试。每册教材配套的练习册,其练习顺序、结构等与HSK考题保持一致,目的是让学习者学完教材就能适应HSK考试。

Crash course for new HSK

《新HSK速成强化教程》
Press: Beijing language and culture university
Edited by wang haifeng, Chen li and lu yun
Supporting resources: MP3 listening recording, PPT for classroom teaching
Features:
In view of the examinee common mistakes, the analysis of test-taking strategy and skills, suitable for short-term intensive training
Available:
Three, four, five and six intensive courses and their supporting exercise books, intermediate oral test and advanced oral test, one each, a total of 10 volumes
Textbook structure:
Exam notes/structure guide/usage Suggestions
The mock exam (a) to strengthen the pre - counseling test, found weak spots
Listening unit (sub-item intensive)
Reading unit (sub-item intensification)
Writing unit (item strengthening)
Simulation test (two) summary, before the actual combat
If students don't have much time to prepare for the HSK, the new accelerated HSK course is perfect for students who want to pass the test in a short time.
"New HSK into intensive course" with the real topic as an example, to the examination points and difficulties fully detailed, combined with practice, the emphasis is prominent. The tutor can carry out the teaching smoothly with a book in hand, and it is very convenient to not spend a lot of time preparing lessons and making up exercises.
出版社:北京语言大学出版社
编者:王海峰,陈莉,路云 编著
配套资源:听力录音MP3、课堂教学用PPT
特点:
针对考生常见错误,剖析应试策略和技巧,适合短期强化培训
册数:
三、四、五、六级强化教程各一册及其配套练习册,中级口试分册和高级口试分册各一册,共10册
教材结构:
⑴考试须知 / 结构导读 / 使用建议
⑵模拟考试(一)强化辅导前测试,发现薄弱点
⑶听力单元(分项强化)
⑷阅读单元(分项强化)
⑸书写单元(分项强化)
⑹模拟考试(二)总结,考前实战
如果学生没有太多时间备考HSK,《新HSK速成强化教程》就非常适合想在短时间内通过考试的学生。
《新HSK速成强化教程》以真题为例,对考点和难点讲解充分细致,讲练结合,重点突出。辅导老师一册在手即可顺利开展教学,不用再花费大量时间备课、编练习,十分方便。

Guide to Chinese proficiency test of new China

《新中国汉语水平考试应试指南》

Press: Beijing language and culture university
Editor: ni mingliang
Supporting resources: MP3 listening recording
Features:
Examine examinee actual level, train exam skill, improve take an examination ability
Available:
The complete set of textbooks is divided into 6 levels for the HSK test, with 6 volumes in total
Textbook structure:
(1)Skills training
Mock examination paper (2)
Timing training
The mock exam (3)
出版社:北京语言大学出版社
编者:倪明亮 主编
配套资源:听力录音MP3
特点:
检验考生实际水平,训练考试技巧,提高应试能力
册数:
全套教材对应HSK考试分为6个级别,共6册
教材结构:
⑴模拟试题(一)
⑵技巧训练
⑶模拟试题(二)
⑷计时训练
⑸模拟试题(三)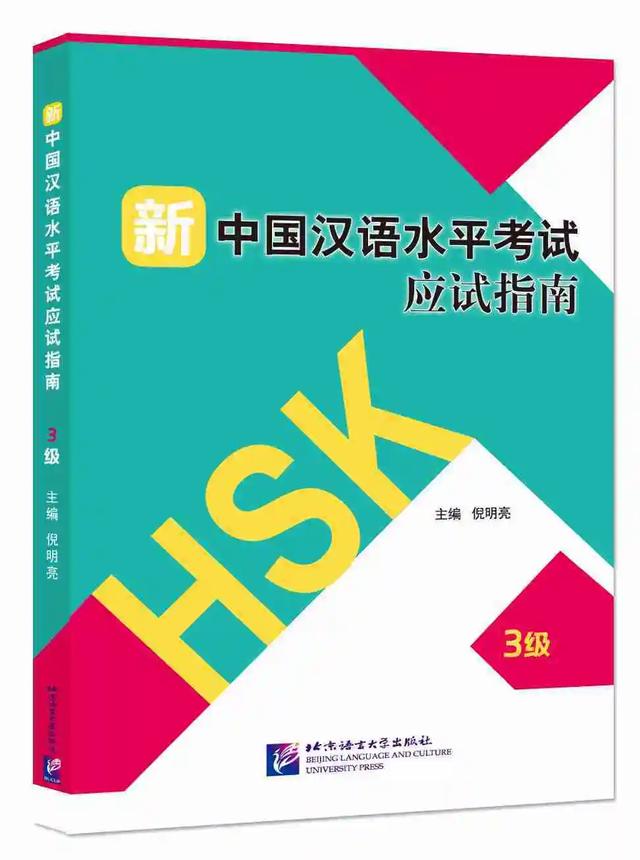 After mastering the knowledge points, grasp the key and difficult points of the exam, the training of test-taking skills is also essential.
"New China HSK test guide" is a relatively new HSK guidance book, published in January 2019, a total of 10 sets of complete test questions, through the simulation training, skills training and timing training three parts, will practice reasonable collocation, to help improve the exam-taking ability of candidates.
The book features a section called "skill training". According to the content and characteristics of HSK, this paper summarizes the general regularity and highly general answering skills, and explains them with specific examples, so that the examinee has a relatively clear understanding and understanding of the basic questions and characteristics of the test, so as to quickly find the appropriate method to answer.
Choosing the right textbook is only the first step in preparing for HSK. The key for students to pass HSK is for teachers to use the textbook well, understand the intention of the exam-makers, and help students to complete the grading plan.
If you want to answer students' questions faster and more accurately
To help students pass HSK quickly
Learn more about HSK teacher camp
Improve my professional teaching skills
在掌握知识点、把握考试的重点难点后,对于应试技巧的训练也是必不可少的。
《新中国汉语水平考试应试指南》是较新的HSK辅导书籍,于2019年1月出版,共有10套完整试题,贯穿模拟训练、技巧训练及计时训练三个部分,讲练合理搭配,帮助提高考生的应试能力。
该书的特色在于「技巧训练」部分。根据HSK真题内容和特点,归纳总结出具有普遍规律性及高度概括性的答题技巧,并结合具体例子进行讲解,使考生对于考试的基本题型、特点有一个相对清晰的了解和认识,从而迅速找到合适的方法进行解答。
选好教材只是准备HSK的第一步,教师用好教材、洞悉出题人的意图、帮助学生做好的考级计划才是学生通过HSK的关键。
如果你想更快更准地回答学生的问题
帮助学生迅速通过HSK等级考试
快来了解HSK教师训练营
提升自身专业教学技能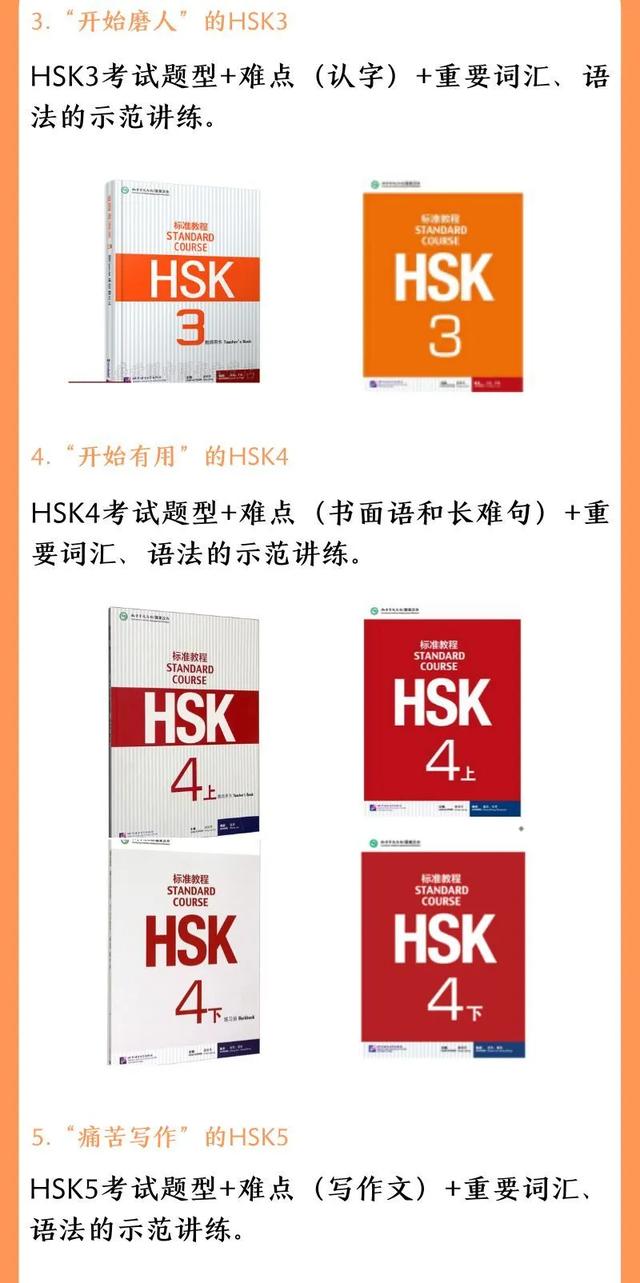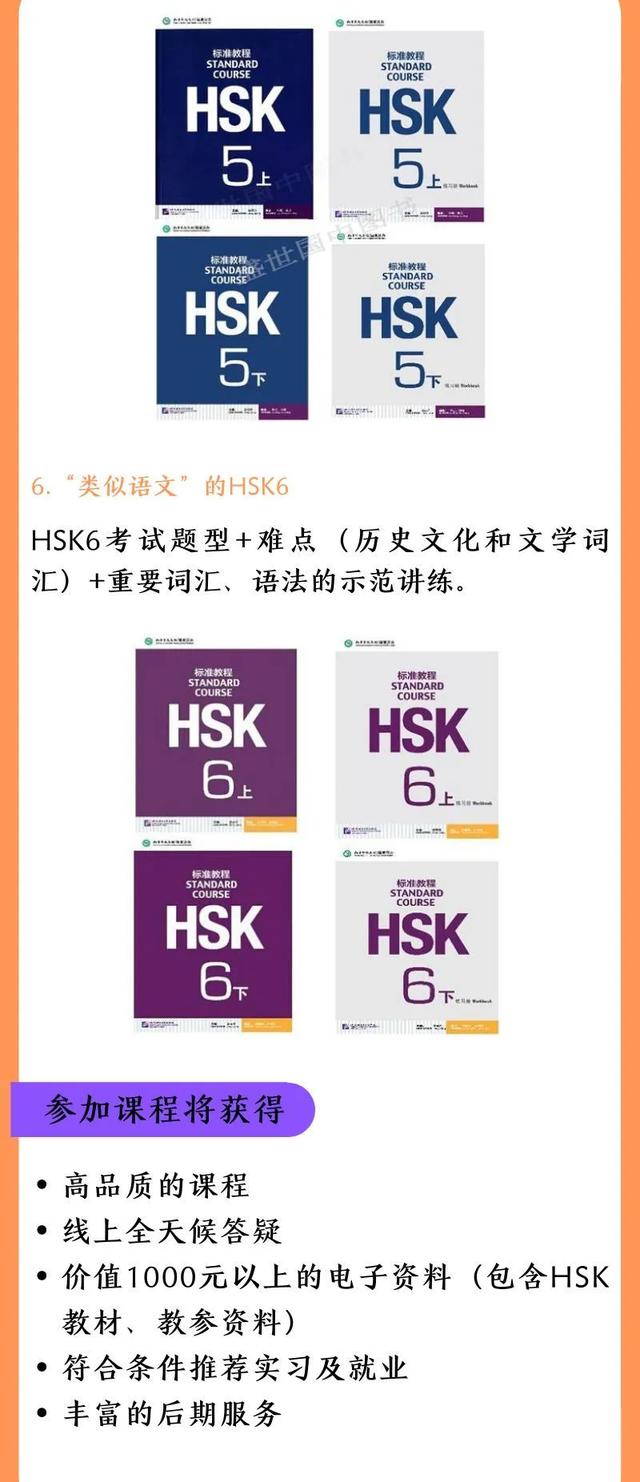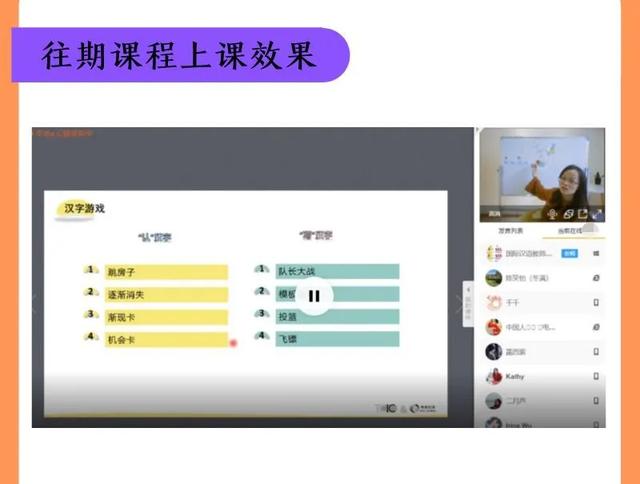 【如何应聘】
在线填写提交申请表
请您网址复制后使用浏览器进行访问
https://xuehanyu.mikecrm.com/S6kgYvD
深圳市对外汉语交流协会
成立于2017年
始终致力于
为国际汉语教师提供职业发展服务
目前全平台访问量超过10万
竭诚欢迎
相关国际汉语教学单位
联系我们洽谈合作
汉大国际教育科技(深圳)有限公司,一家具有针对性培训和科学课程的企业,是深圳地区唯一得到国际认证协会正规授权考务中心,且"国际注册汉语教师资格证"是国际认证协会(IPA)根据国际上对汉语教师的极大需求的状况而推出的资格认证,由国家人事部授权在全国推行,并实行全国统考。
协会官网:www.52chinese.cn
学中文:http://sz.52chinese.cn
IPA汉语教师:http://learn.52chinese.cn
对外汉语教师:http://love.52chinese.cn
协会地址:深圳市福田区福华路文蔚大厦4A